In June 24, Ambassador He Rulong visited China-Iceland Arctic Science Observatory (CIAO) and met with Managing Director Reinhard Reynisson and Vice Chair Halldór Jóhannsson of  Aurora Observatory (AO), a foundation in charge of building and running CIAO.
Ambassador He expressed appreciation for the role that AO has played in the development of CIAO, and spoke highly of its tremendous contributions to the research on the Arctic between China and Iceland as well as international polar research, and its socioeconomic benefits to Iceland.
Managing Director Reynisson and Vice Chair Jóhannsson briefed on CIAO's construction and operation as so far, saying that CIAO will not only provide an excellent platform for bilateral and multilateral polar research, but also further promote tourism in Iceland, Akureyri in particular. They also expressed their aspiration of having a fully operational CIAO at an early date.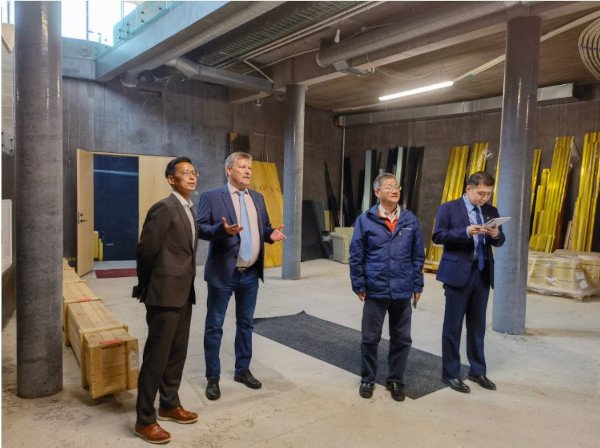 Source: Embassy of the People´s Republic of China in Iceland